When you login to your account through the Switch website, you are brought to the Switch Web App. This is your central hub for information on Switch and where to control your digital rewards.
In the top right of the screen you will see a white bubble with a blue silhouette. Clicking on this will give you a drop down menu of account settings, support, Blogs, and the option to log out.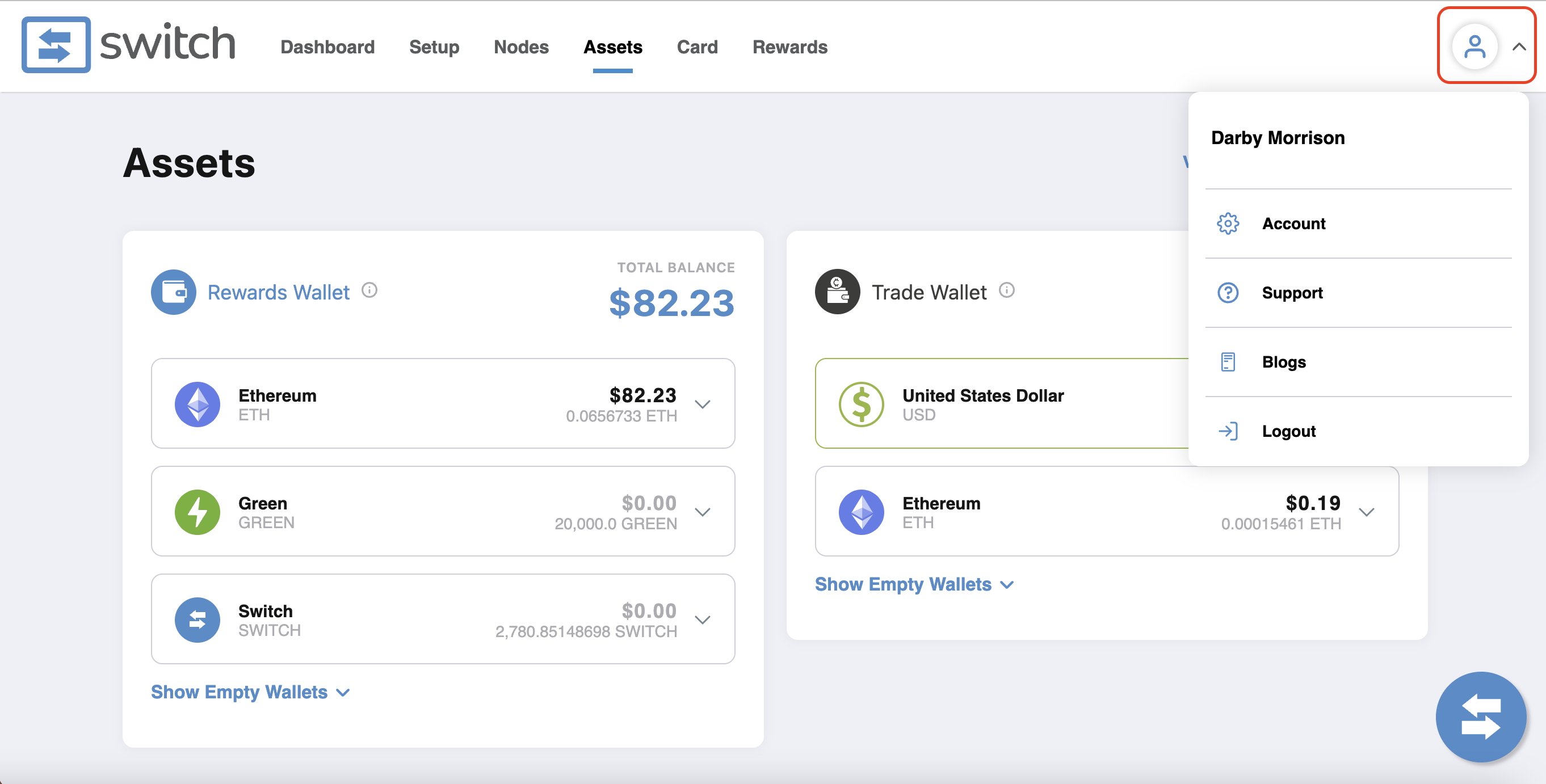 You will see various tabs at the top of the screen: Assets, Nodes, Rewards, and Card.
The last feature users will want to know how to use is the option fan at the bottom of every page.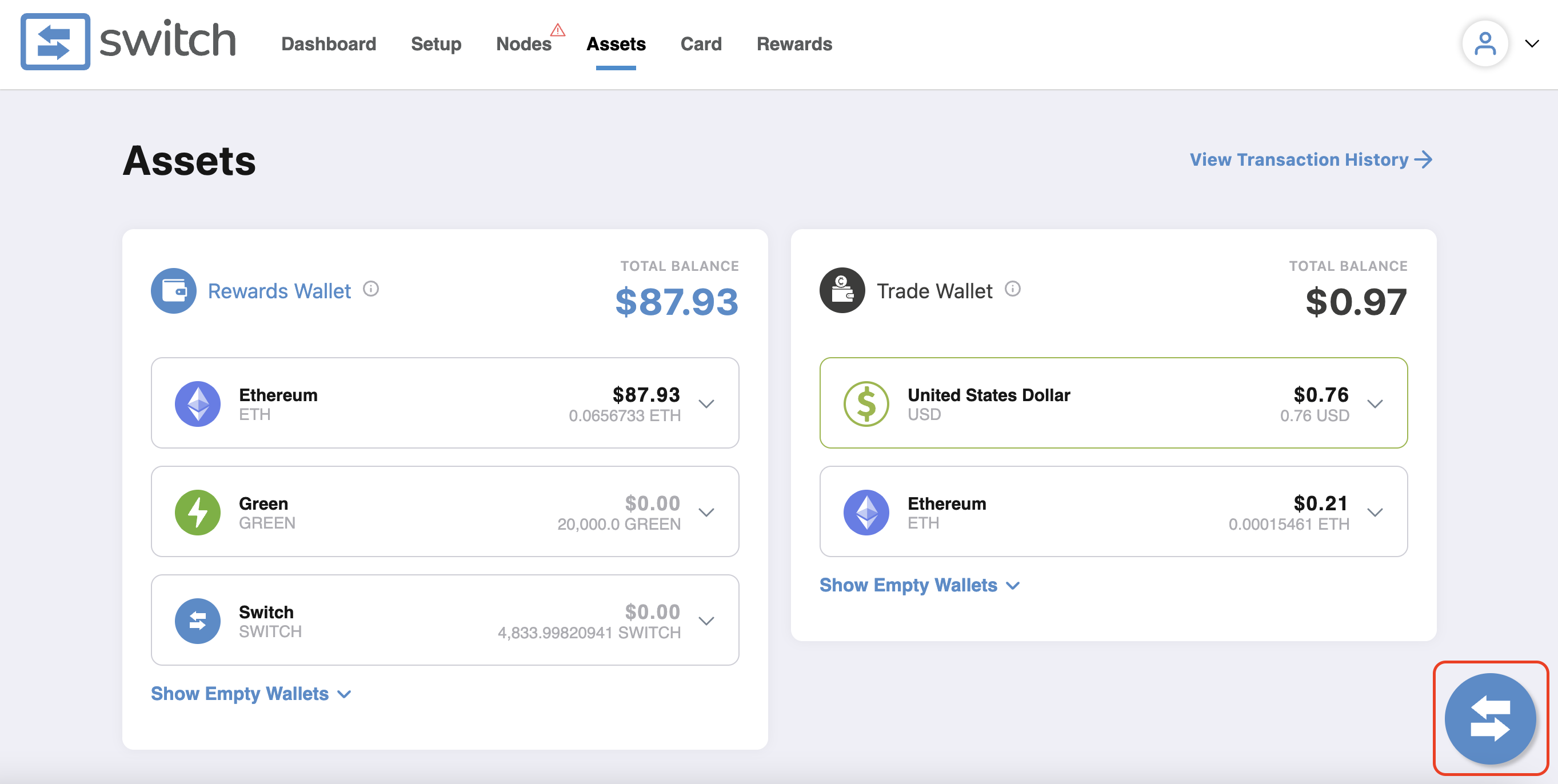 When you click the circle it will turn into a fan that gives you lots of options for the Trading Platform. From here you can deposit, withdraw, see your history, swap, buy, sell, send, and receive.