When you login to your account through the Switch website, you are brought to the Switch Web App. This is your central hub for information on Switch and where to control your digital rewards.
In the top right of the screen you will see a white bubble with a blue silhouette. Clicking on this will give you a drop down menu of account settings and the option to log out.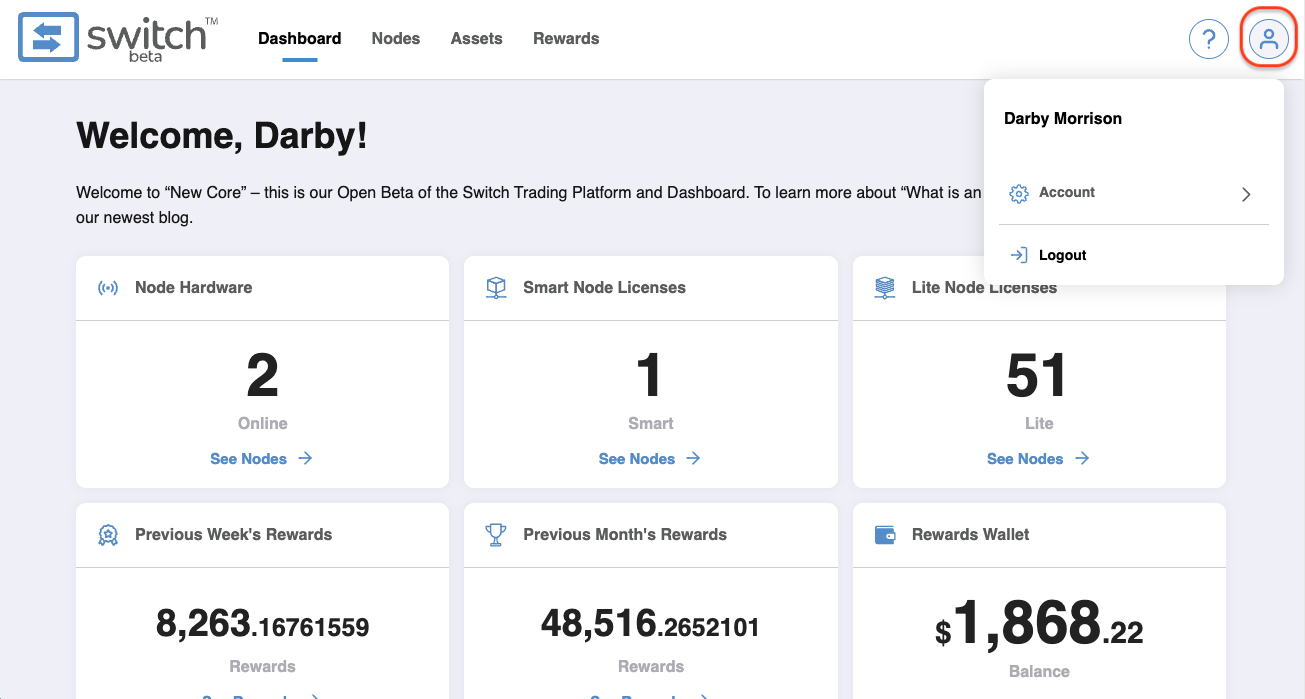 The "?" icon to the left of the account bubble will pull up our resource center with links to FAQ articles and customer support.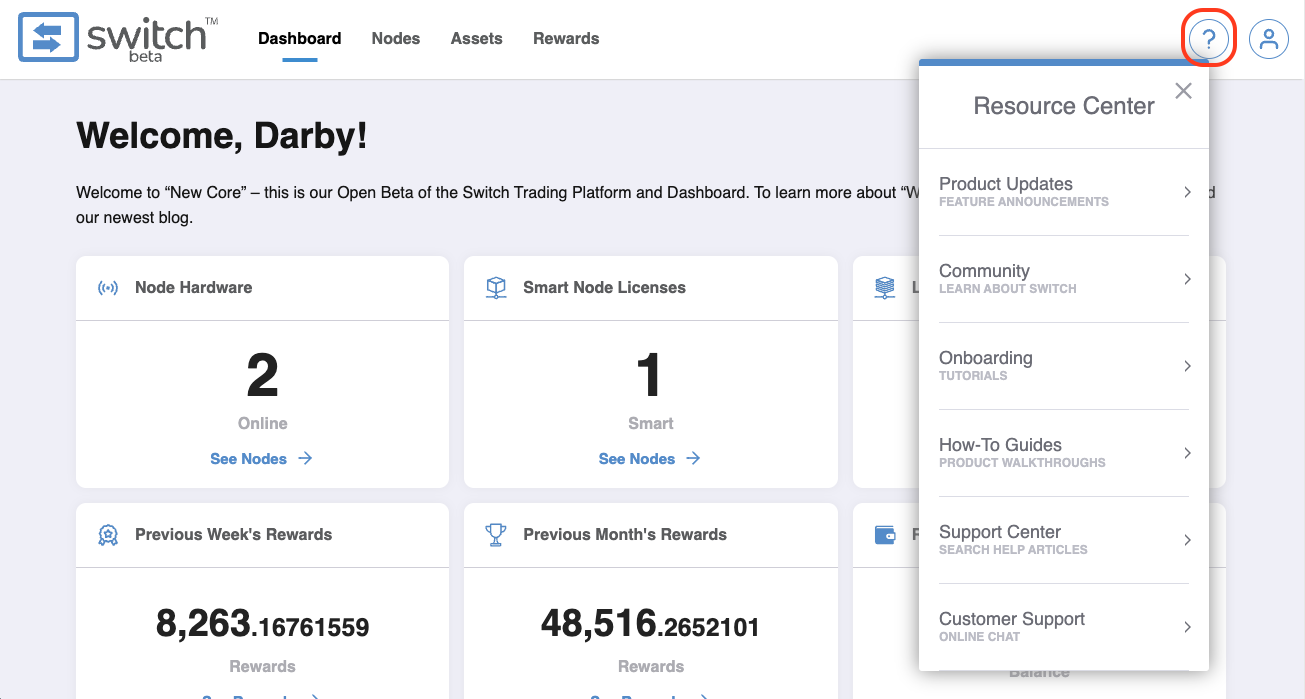 The dashboard is a great place to see a quick overview of your account. You will also see various tabs at the top of the screen: Assets, Nodes, and Rewards.
Assets is the first screen you will come to when logging in. Here you will find your Rewards Wallet and your Trading Wallet.
Nodes will pull up the number of licenses you own. Both Switch Smart node licenses and Switch Lite Node licenses will be shown here. This also shows yesterdays results for the Nodes online. Please Click Here to find an article with more information on how the number of nodes online is calculated. You will also see a breakdown of the Nodes and their cumulative runtime. The last box on this screen will give you the option to buy nodes as well as download the node software.
Rewards will pull up a list of action types and the amount of Action Points and Reward Distribution earned from each of the actions. It will also show you the total Action Points and Rewards earned on your account.