Log in to the Switch Web App by clicking HERE.
Once there you will need to navigate to the Setup tab towards the top of the screen.
You will the see several options listed under Non-custodial and custodial wallets.
*Note: there is not a specific order you must follow to set things up correctly*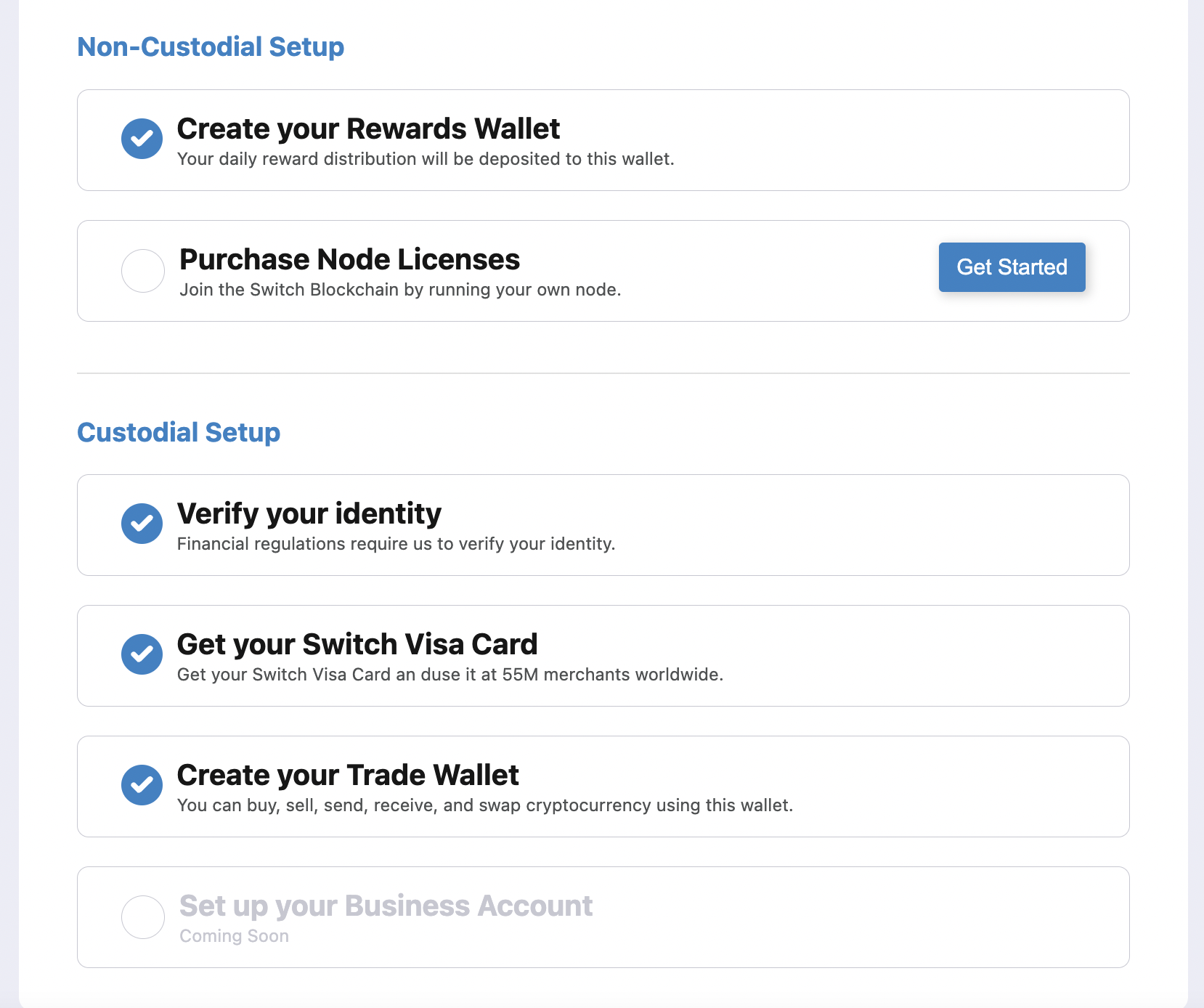 To turn off the Setup tab once you have completed all the steps, click the account bubble in the top right corner and click "Account".

Scroll all the way to the bottom to where it says "Settings" and toggle off the switch to turn off the Setup tab. This can be turned back on at any time!