Please ensure that you are logging in through the provided URL by clicking HERE.
Once there you will need to navigate to the Setup tab on the top of the screen. You will see several options listed under Non-custodial and Custodial Setup.
*Note that this is a buffet setup system, there is not a specific order you must follow to set things up correctly*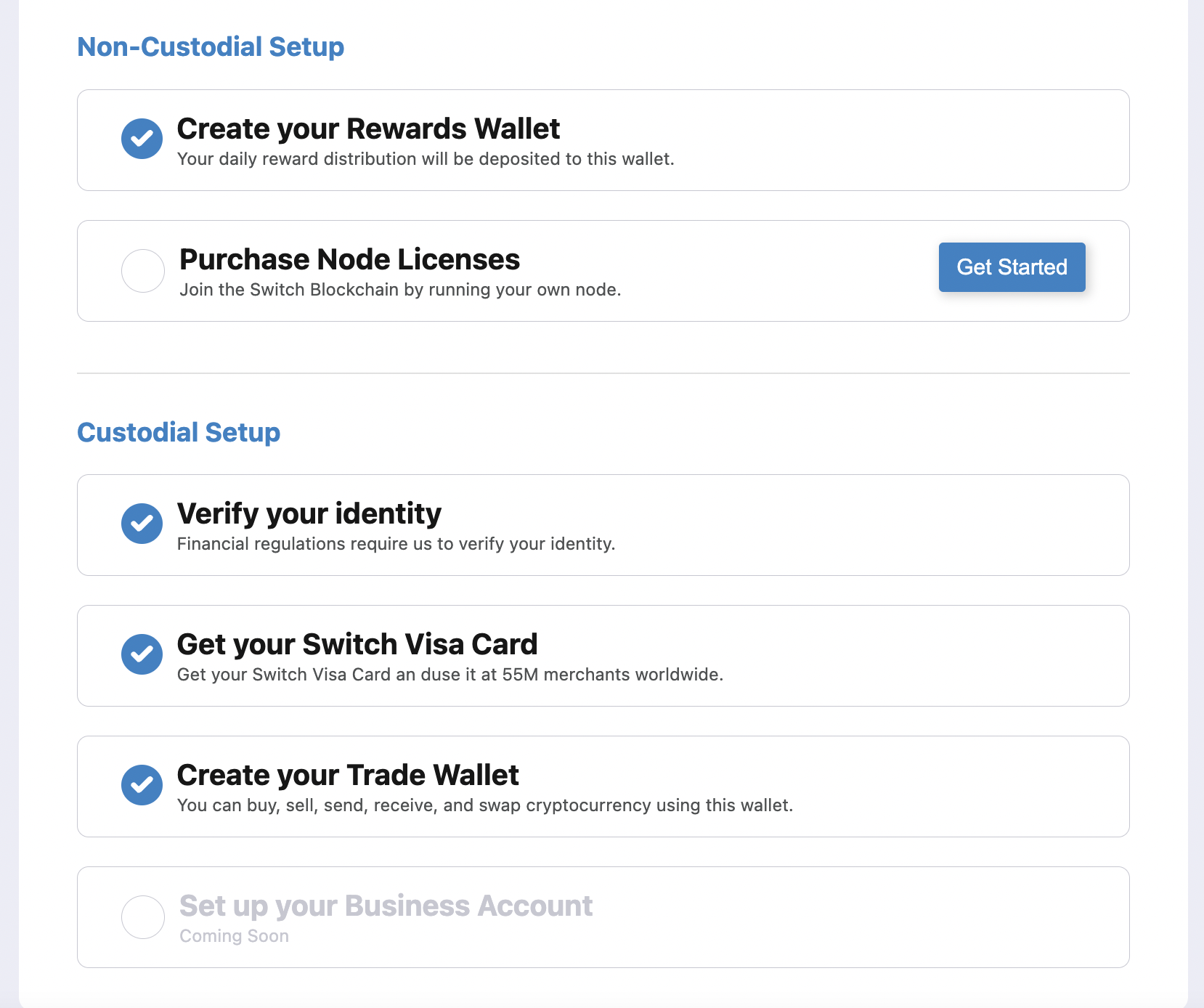 Click the "Get Started" button next to the option you'd like to complete in order to start that step.
Once each step has been completed, the blue bubble will fill in with a check mark.