To create an account on the International Trading Platform, navigate to app.switchrewardcard.com/assets
Then, click "Go to Trading Platform" under the Ibanera International Trade Wallet.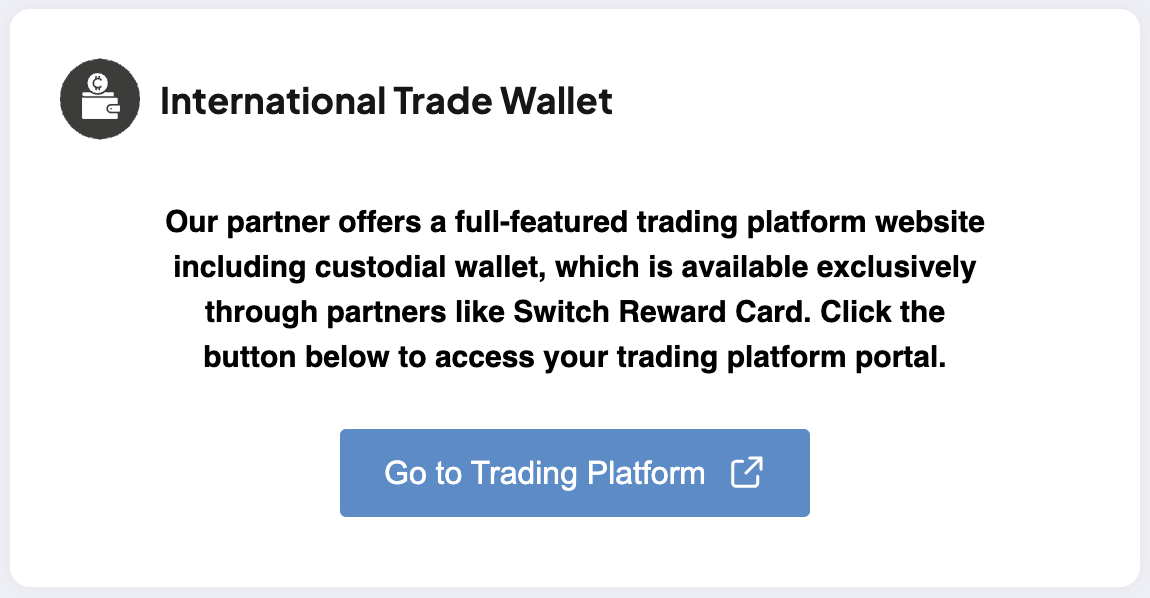 On the sign in page, there are two places to register a new account, one in the top right and one directly beneath the sign in box.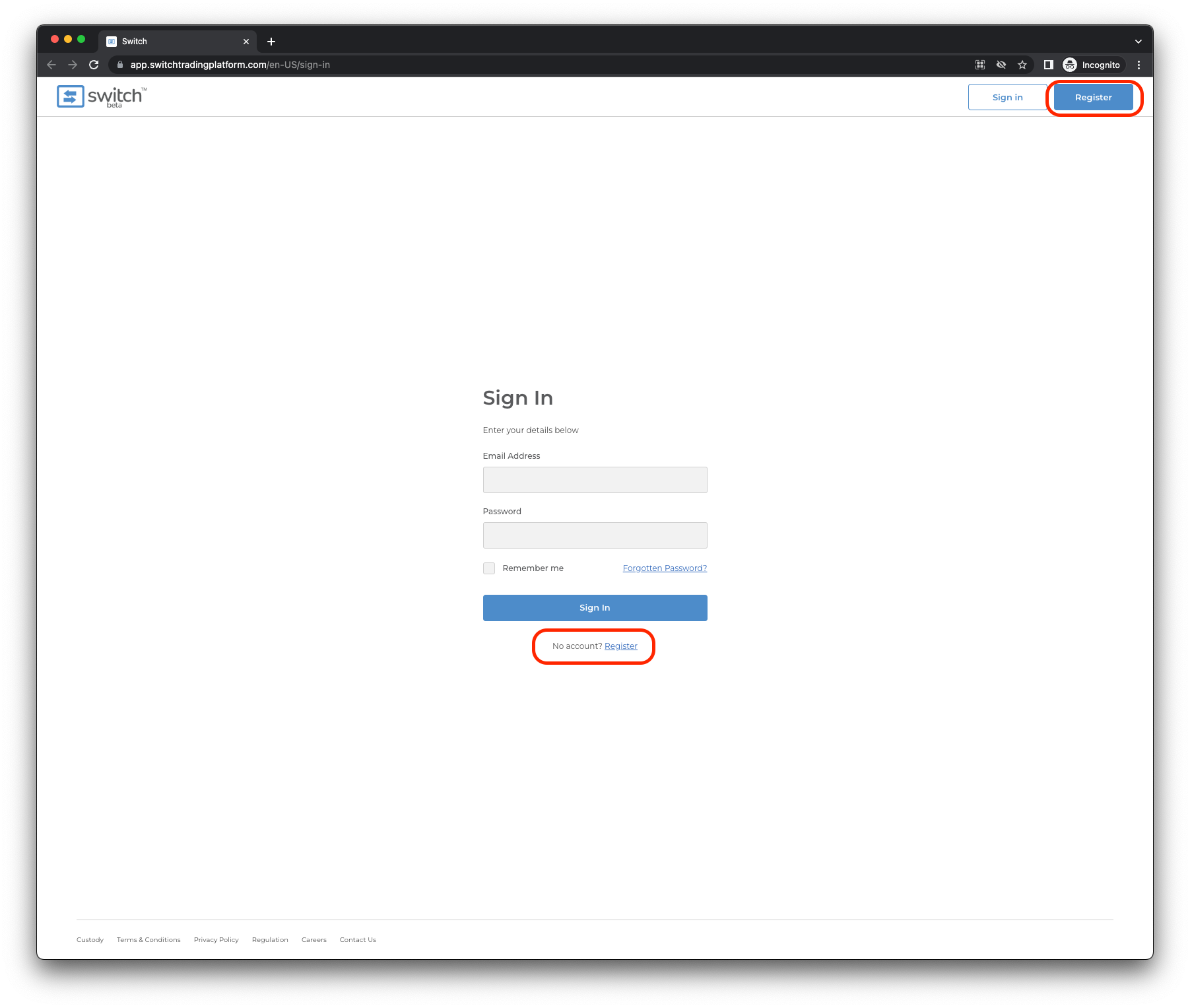 On the Create an account page, you'll be prompted to enter your information. Once entered click continue.