SwitchPay is the new feature used on the Switch Site to purchase ETH with a debit or credit card.
When purchasing nodes and you need more ETH, click "Add Ethereum"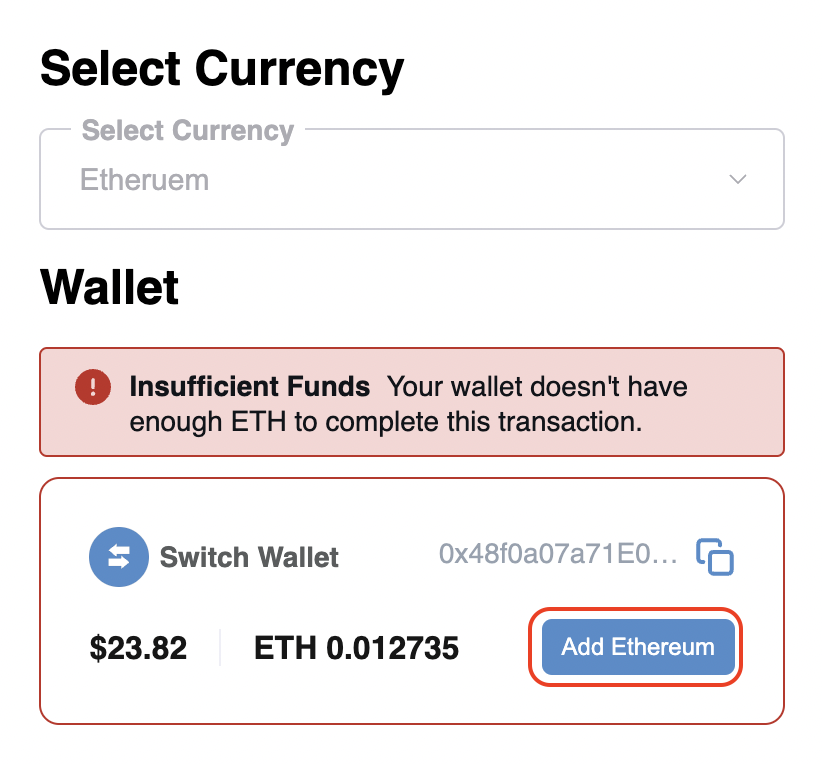 You can add ETH from another wallet, or use SwitchPay to add ETH using a debit or credit card.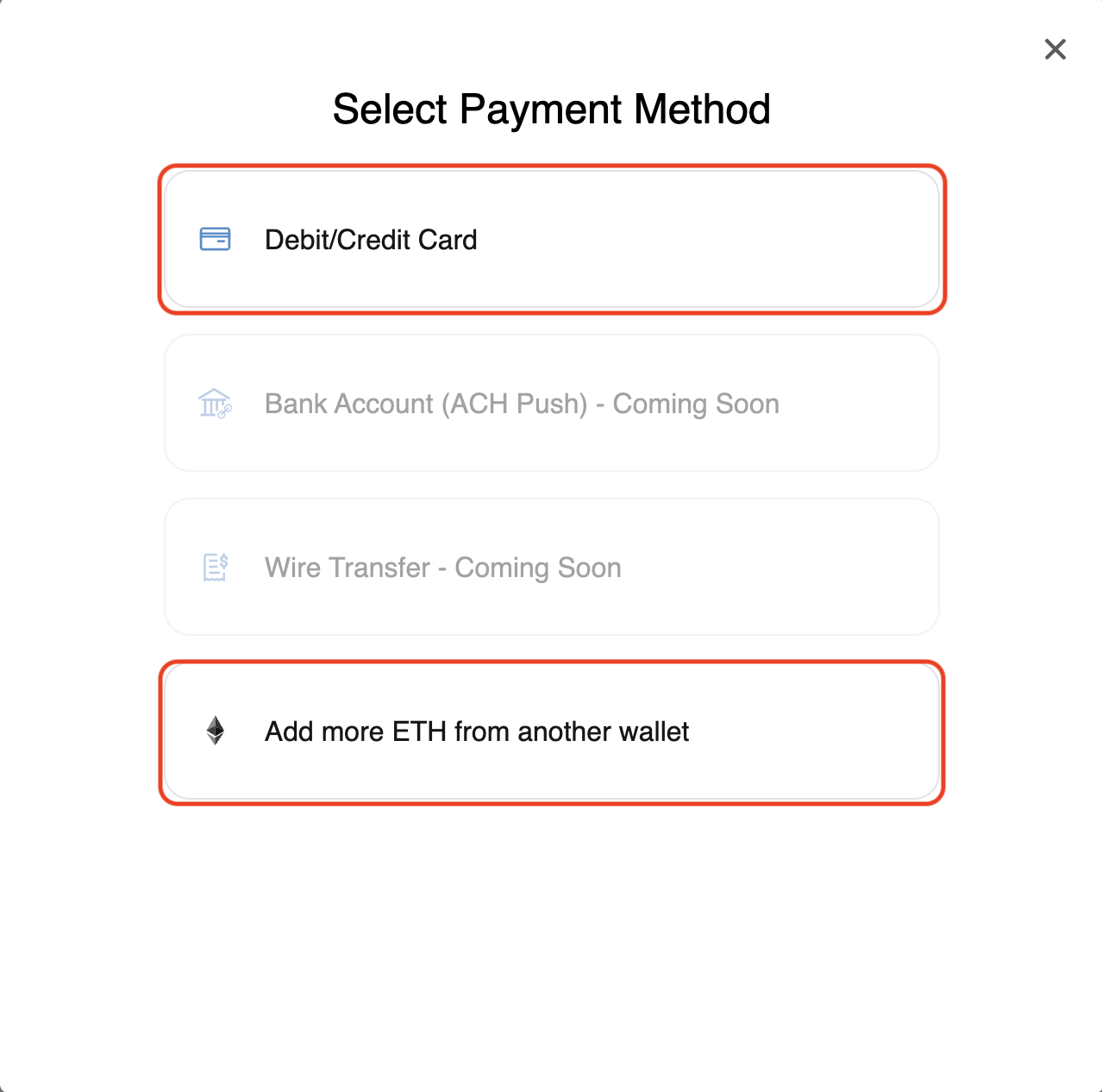 Type in the amount of USD you want to add to purchase ETH and click "Calculate" then "Continue"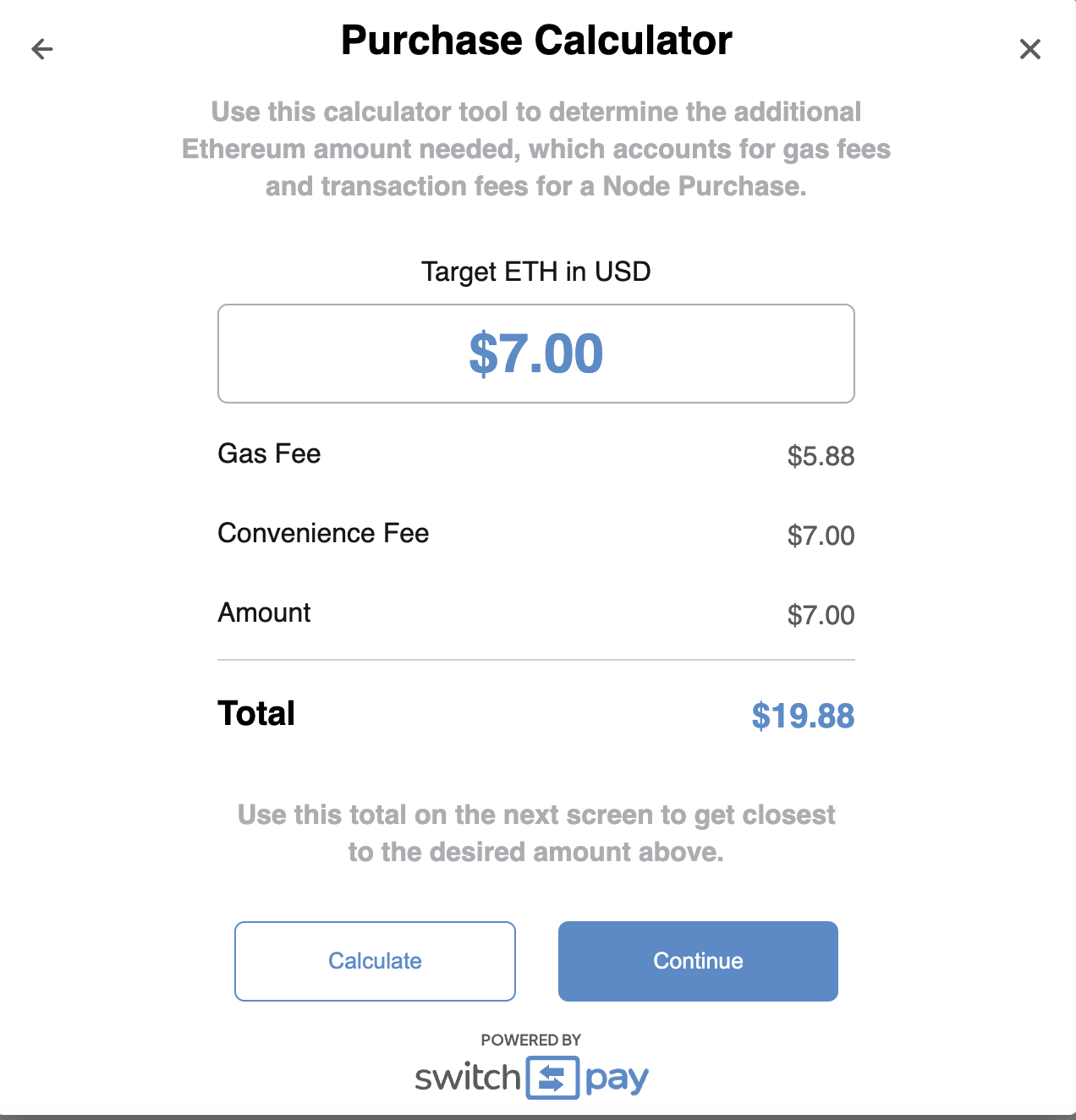 You will then need to use a third party vendor to verify your identity.
Click "Start" to begin the verification process.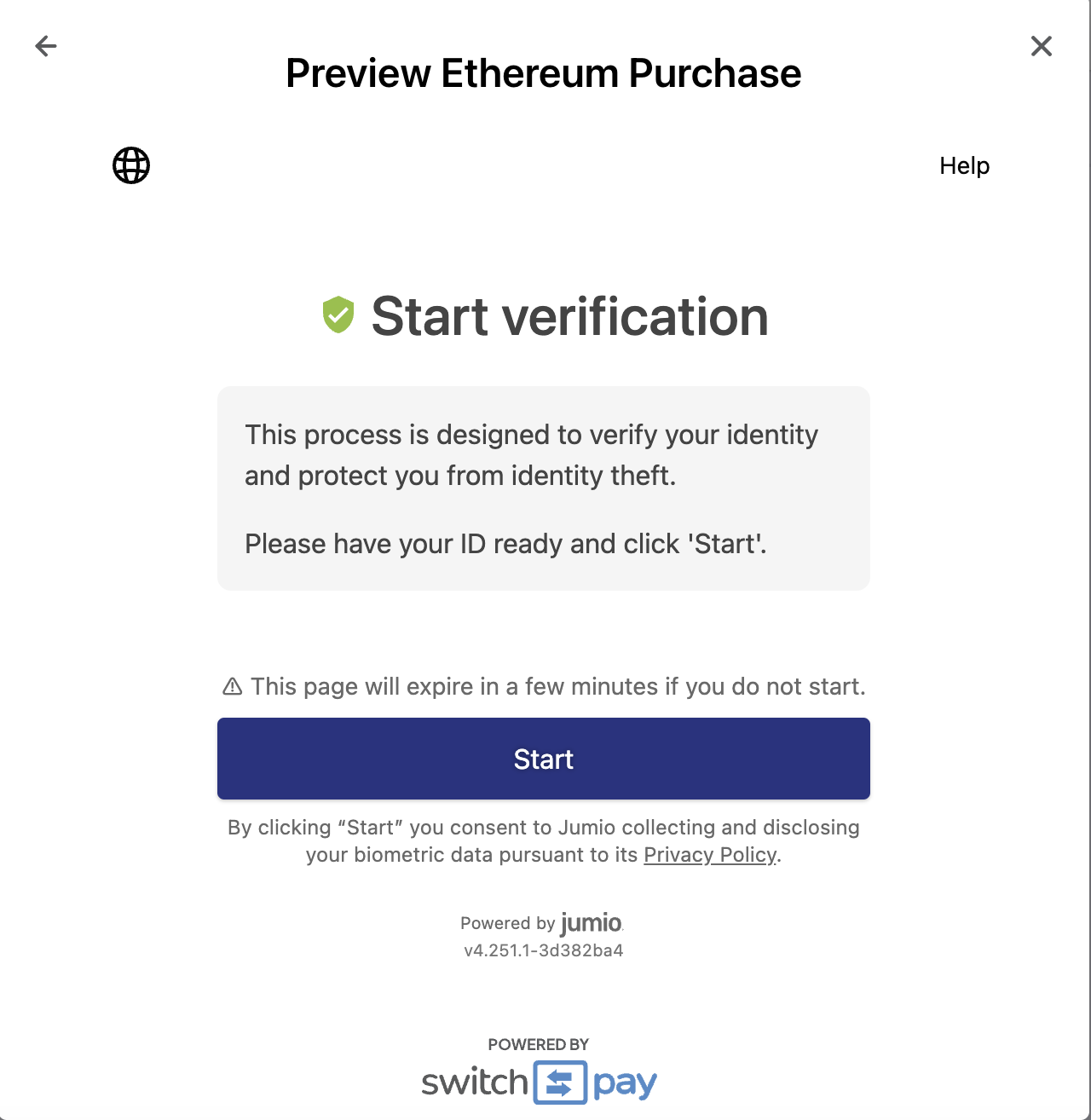 Select the type of ID you want to use.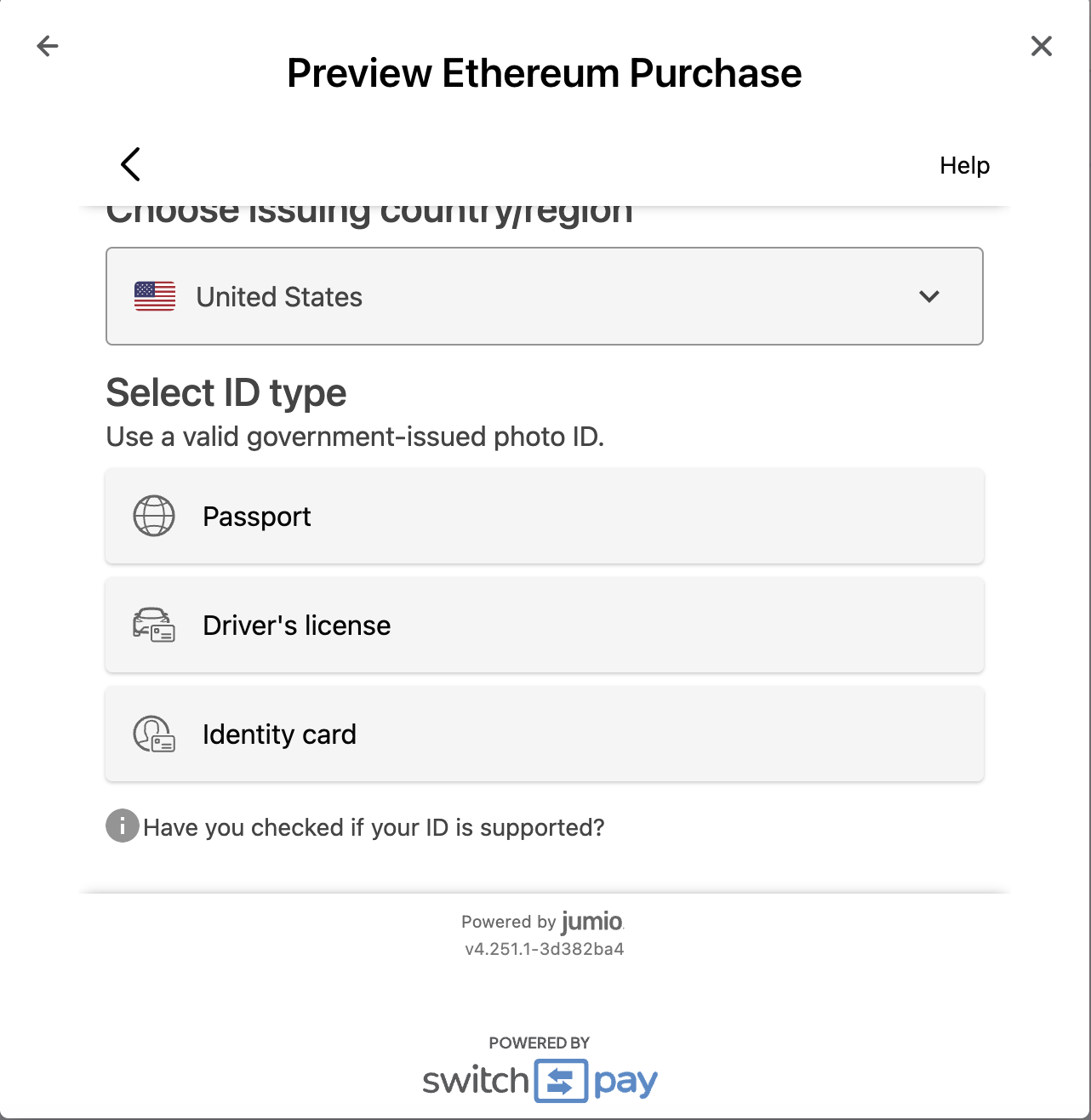 Follow the steps either on your phone or computer to complete the ID verification. Once complete, this screen will pop up saying Verification Complete.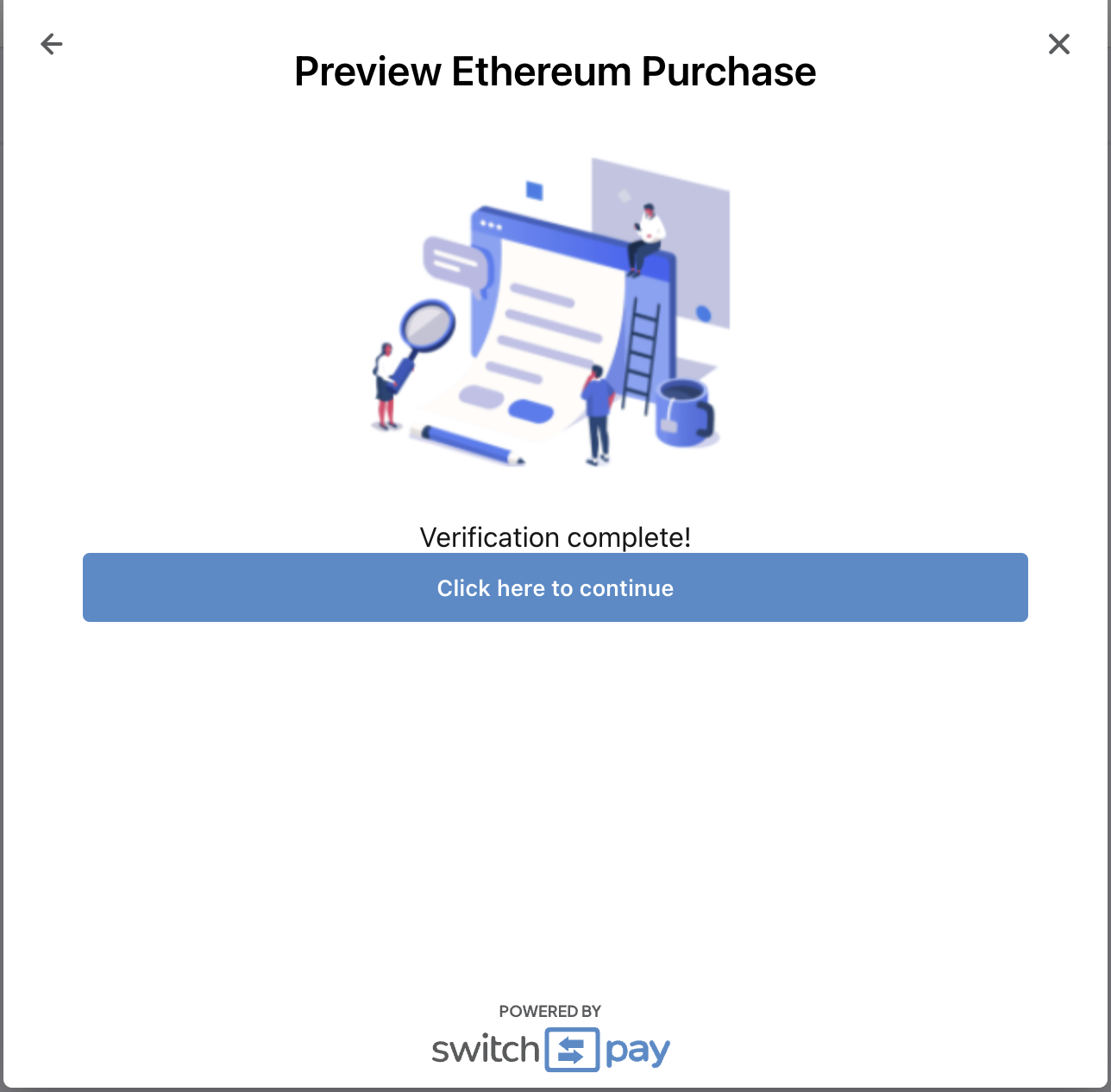 Enter the amount of USD or ETH you want to purchase again.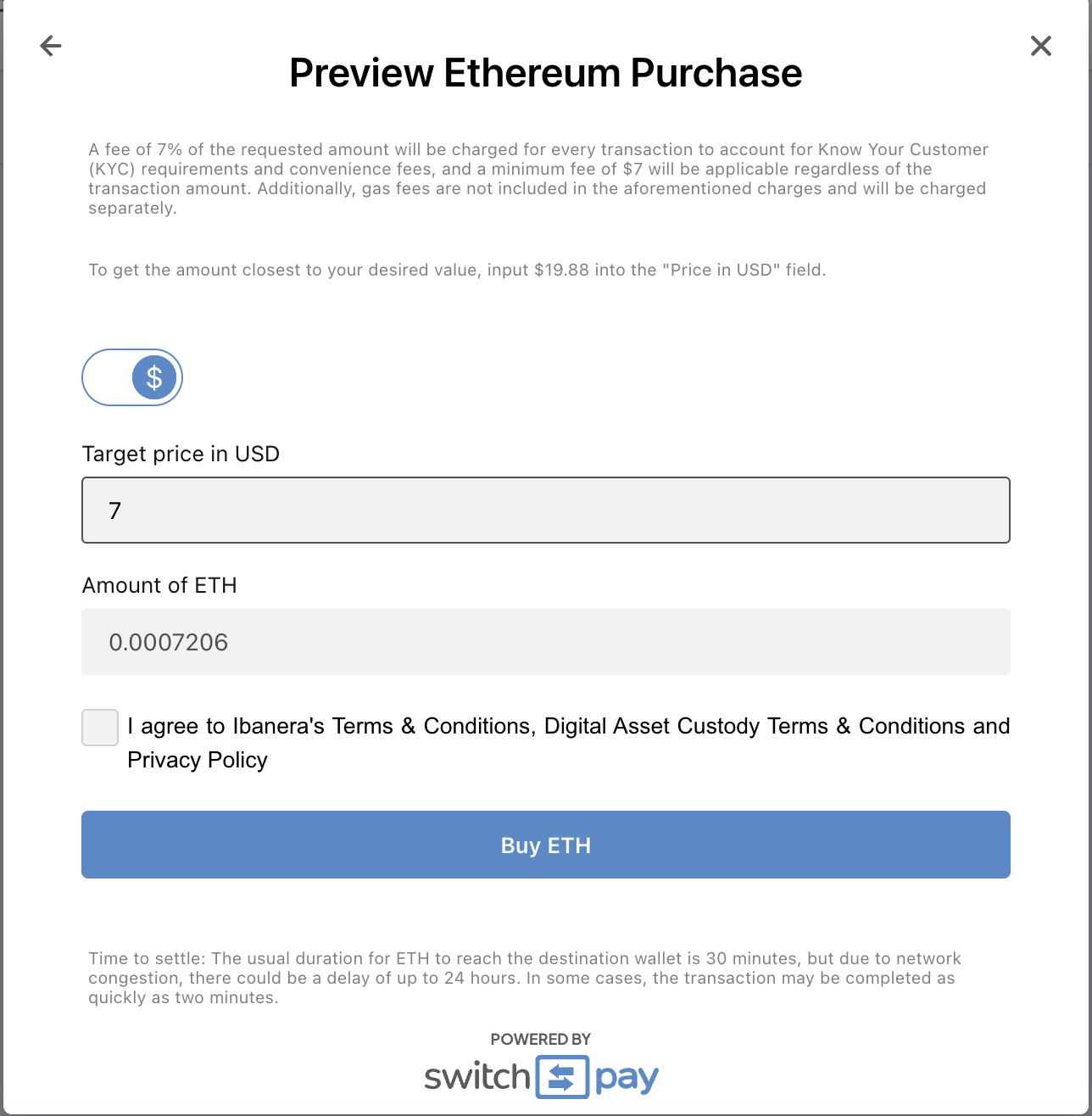 Select "New Card" and enter your email address. Check the box if you'd like to save the card for future use.
Enter your card payment details and billing information.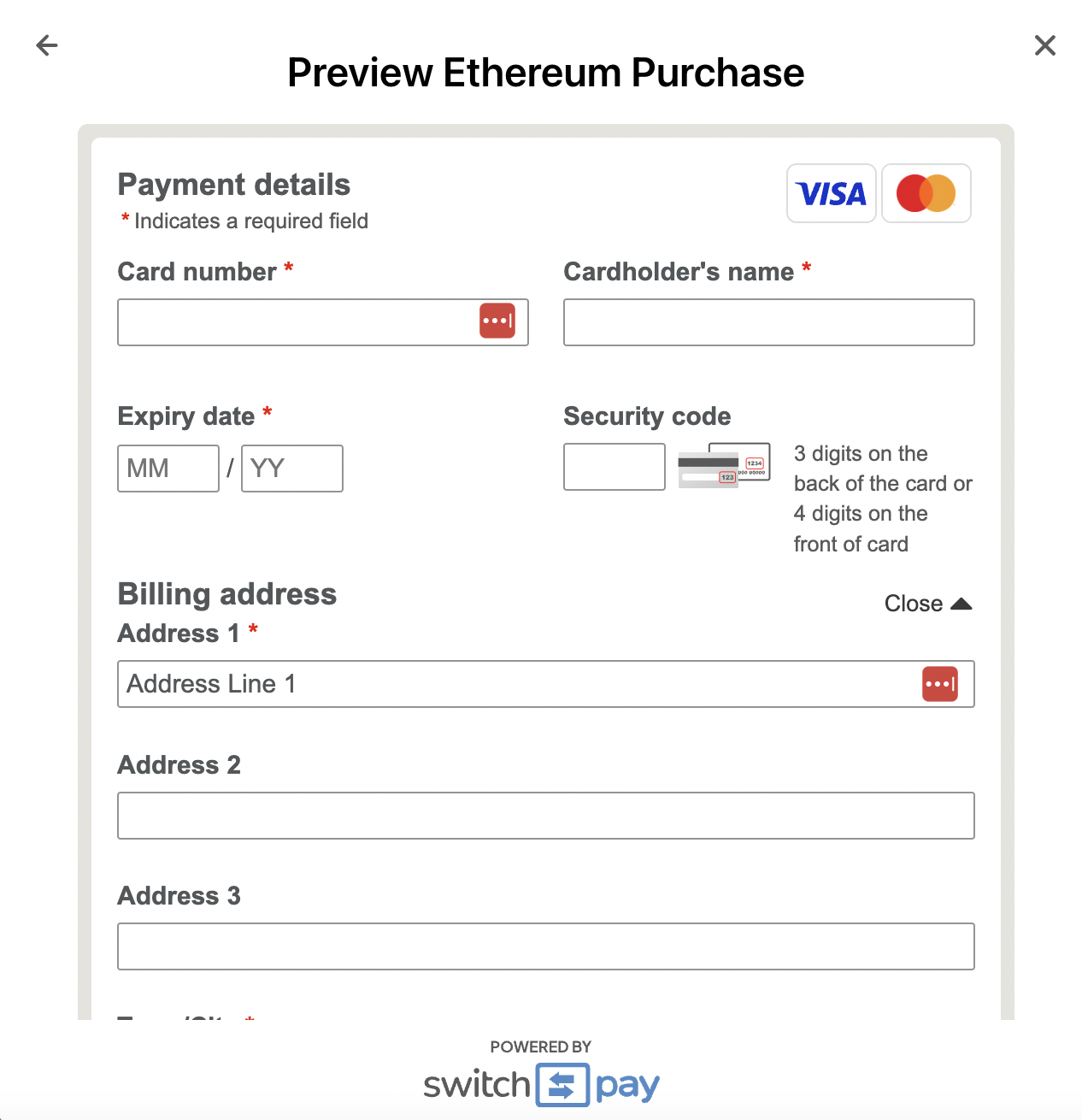 Keep this screen open while the payment processes, this may take a few minutes.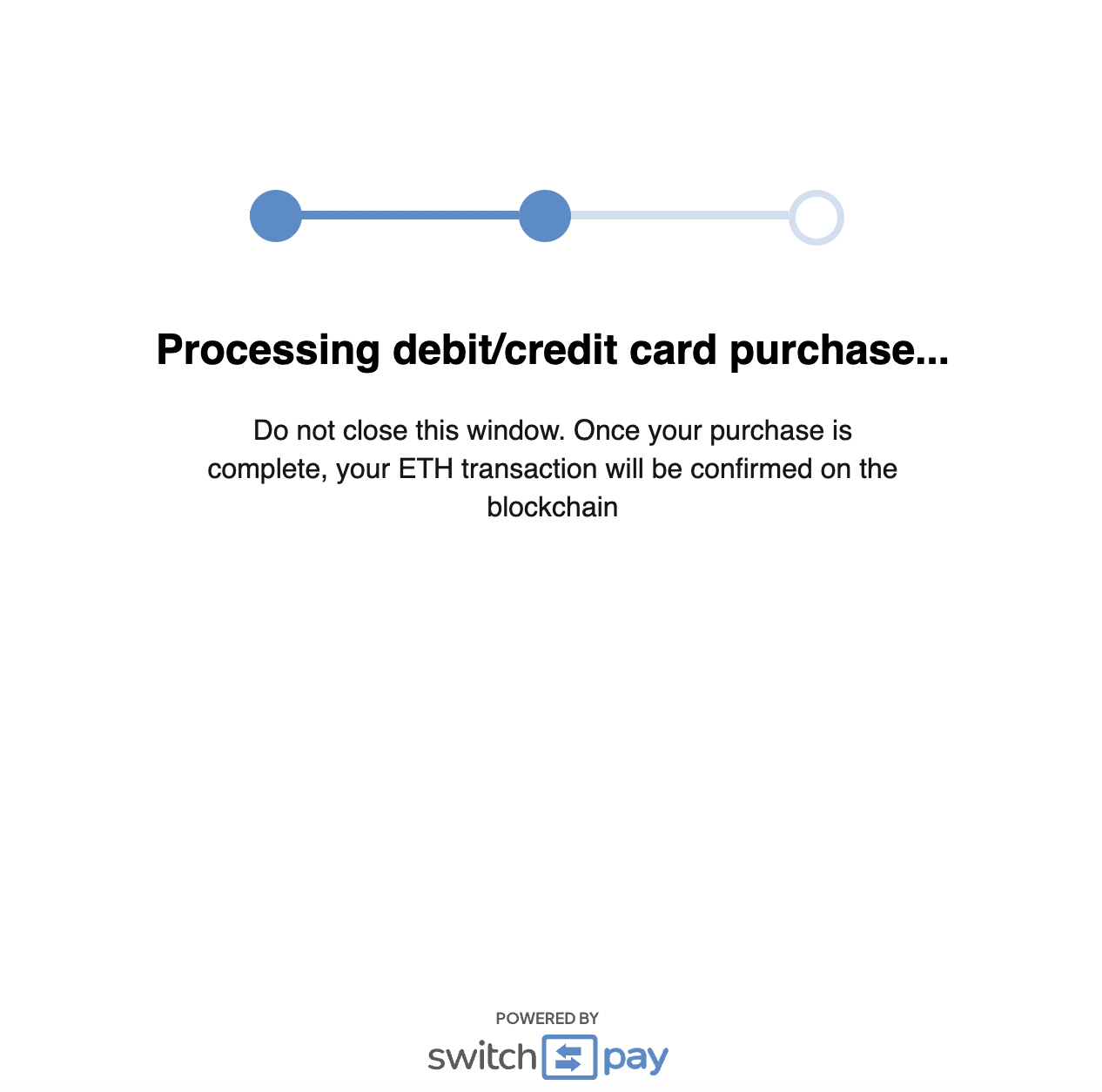 Once complete, you can see the status on Etherscan. The funds may take a few hours to clear and land in your Rewards Wallet.