Switch now offers 2-factor authentication for added security to your account. This article will go over how to turn this on.
Login to the Switch Site.
Click the profile icon in the top right corner, and open the Account, then Login & Security settings.
3. Click "Enable" on 2FA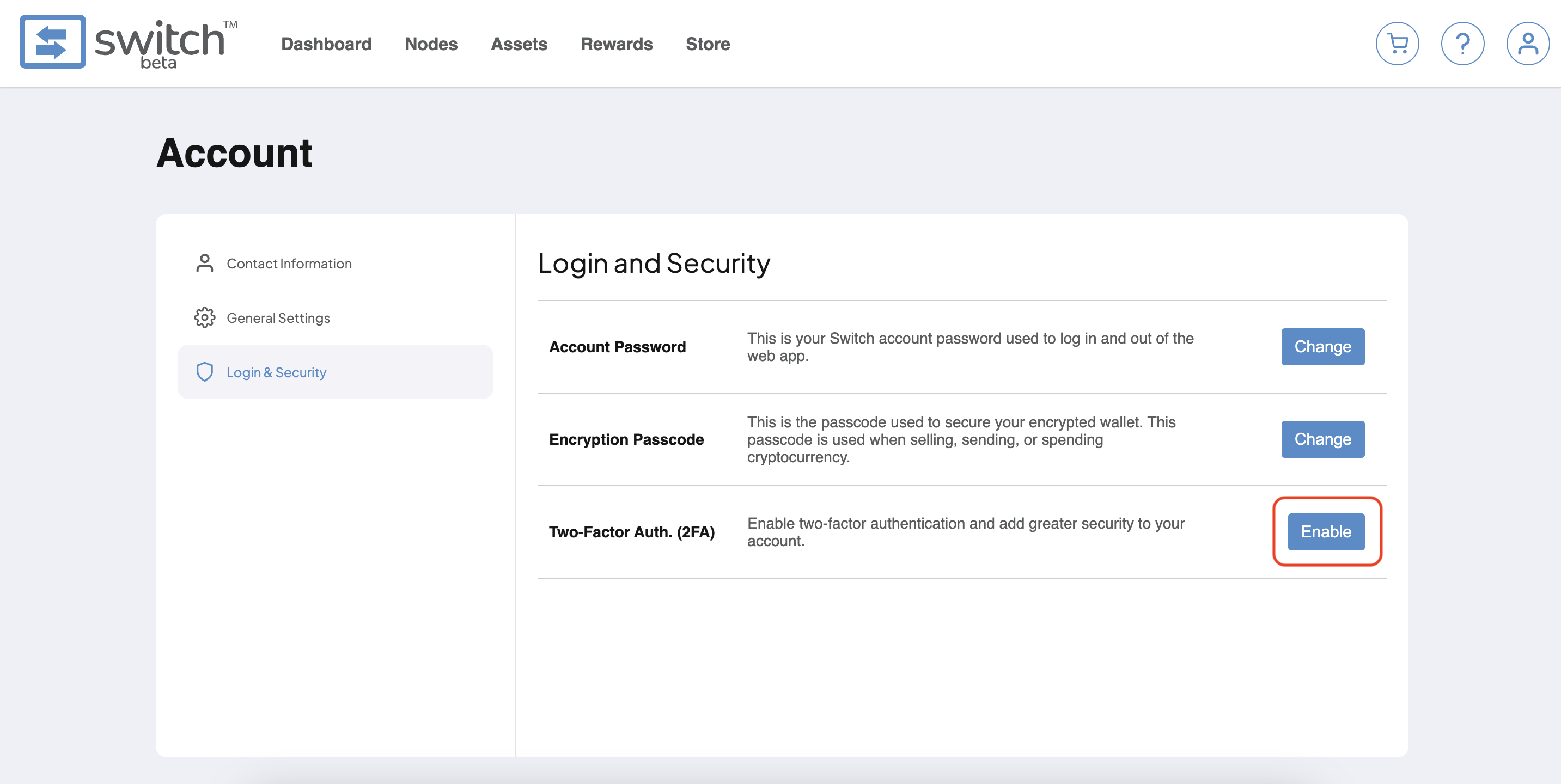 4. Download an Authenticator App on your mobile device and Click continue. We recommend Google Authenticator, Authy, or Microsoft Authenticator
5. Enter account password and click "Continue"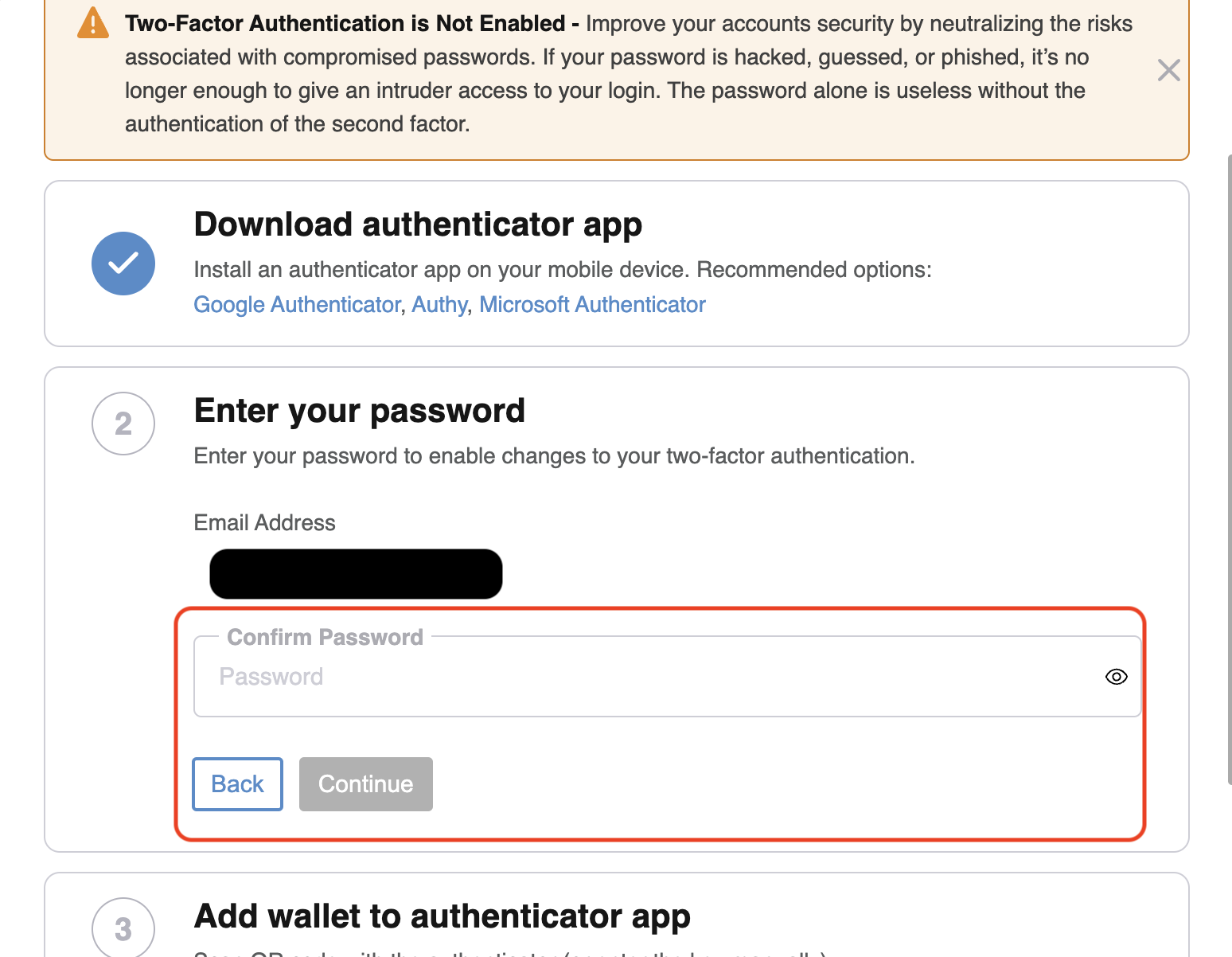 6. Using your authenticator app, scan the QR code or enter the key given to you manually.
7. Enter the 6-digit code given to you through the authenticator app and enter it in, then click enable.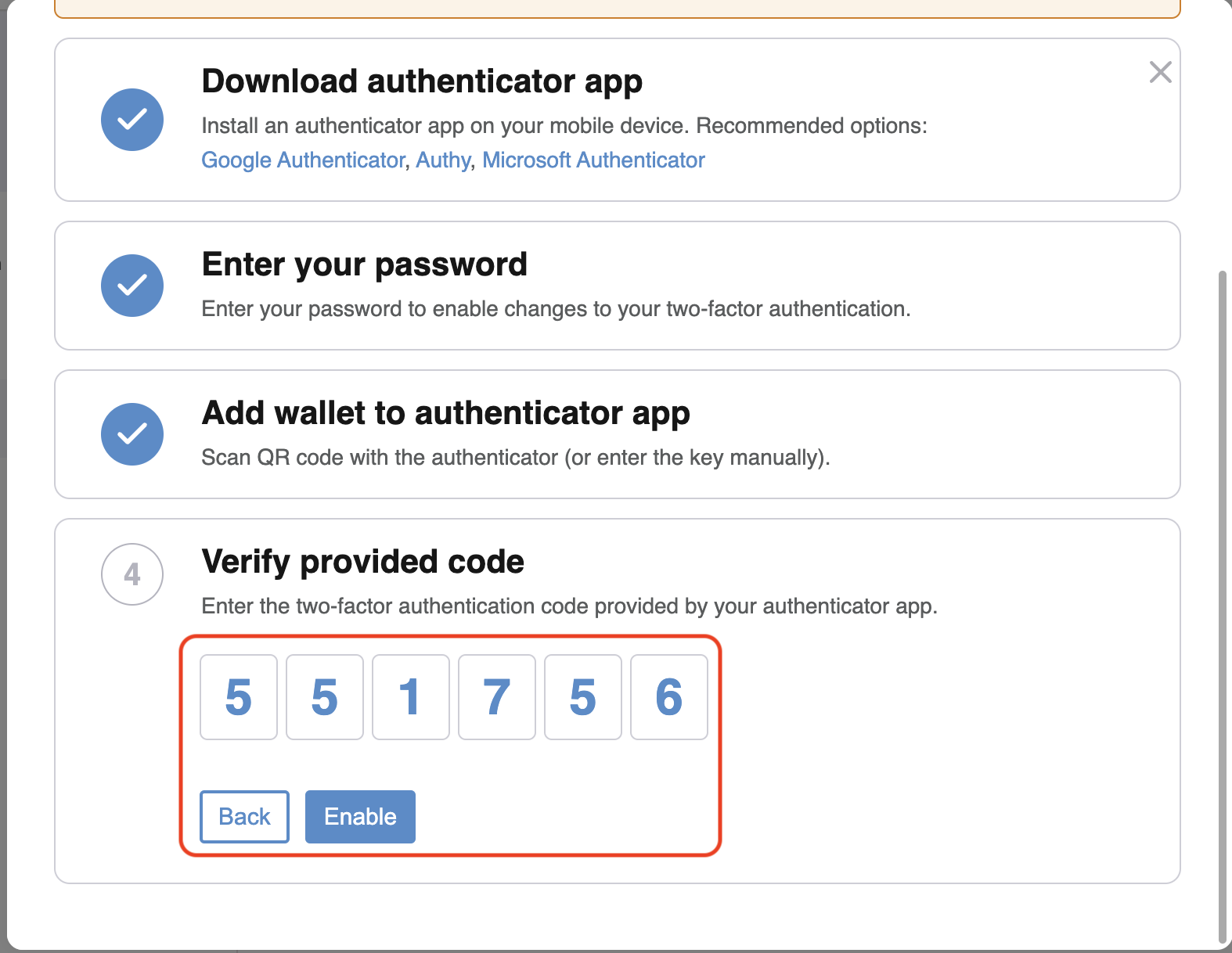 Once brought to this page, you can click done to go back to your dashboard.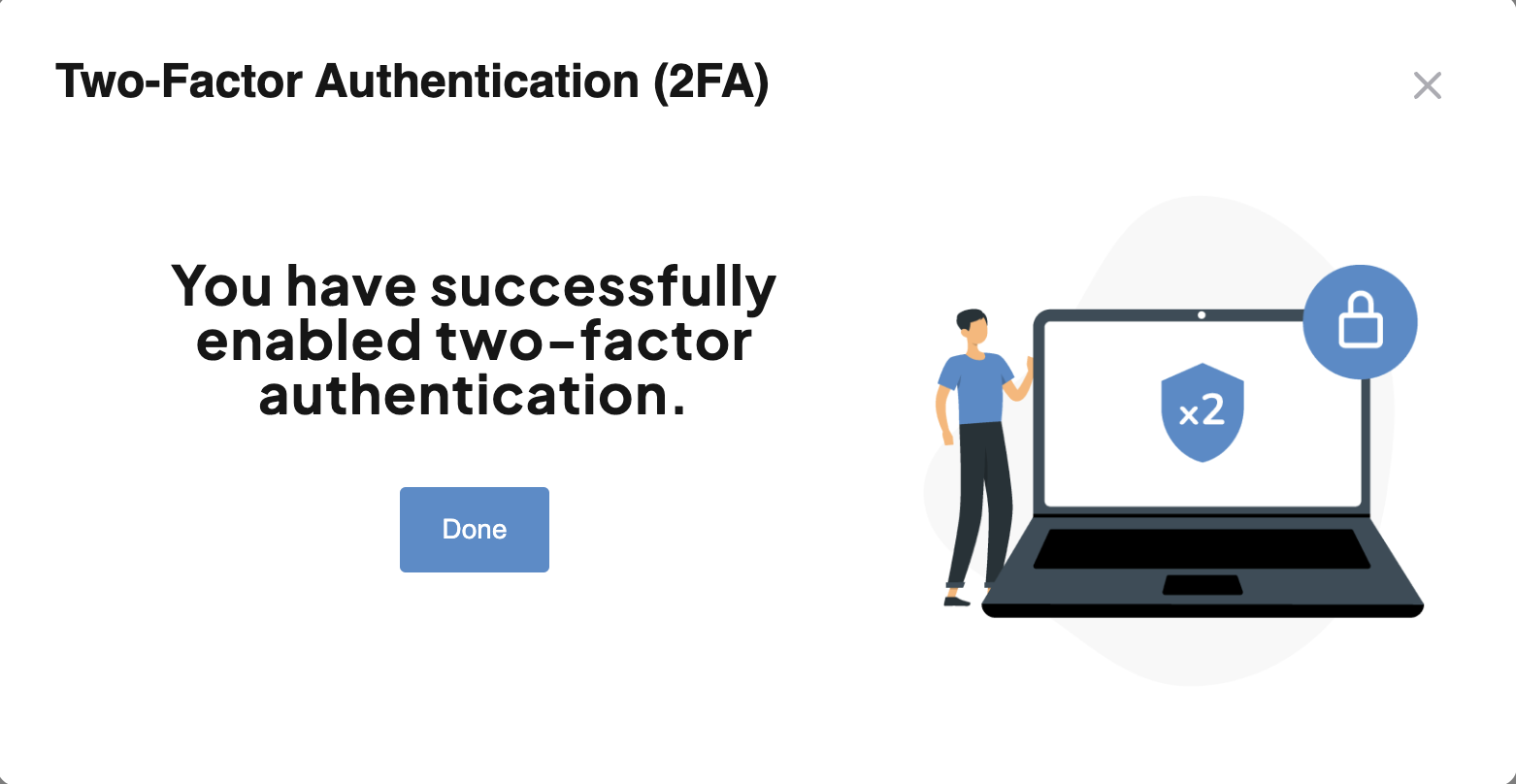 You're all set!