To use the Bridge to the Ethereum Blockchain, start by logging into our Web App.
In your Switch dashboard, click the "assets" tab. In your Rewards wallet – which is a non custodial wallet – select the dropdown menu next to Switch with the black logo. This is the Switch layer 2 blockchain. We want to move this to a Switch ERC-20 which is on Ethereum Layer 1 blockchain.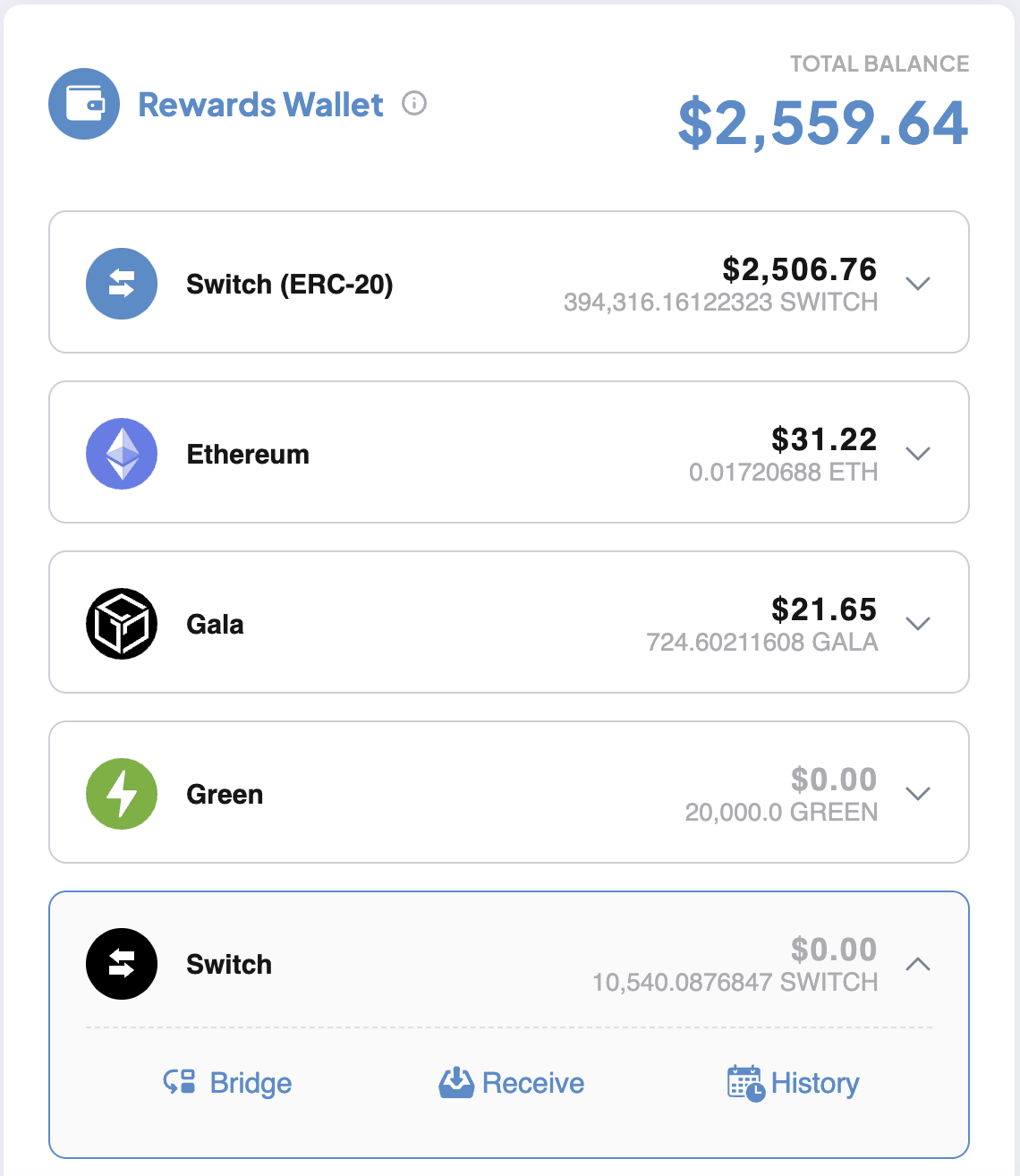 Select "Bridge", then in the popup (shown below) select the amount you want to transfer.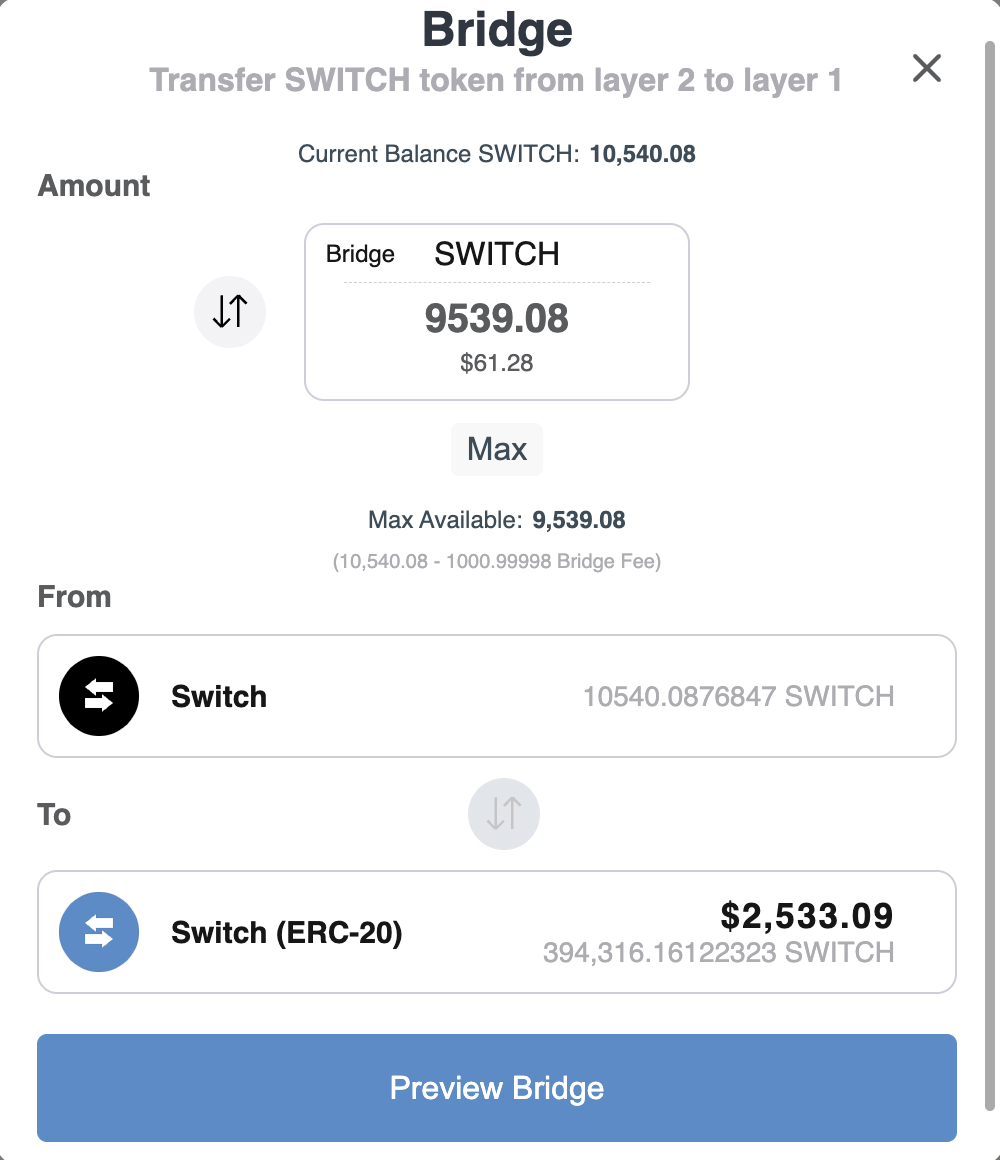 Once submitted, you are taken to a page to review the details. There is a Bridge Fee, so the amount that you select must be higher than the fee – which currently costs 1000.99 SWITCH. You will need to accept the Terms and input your Wallet Passcode from when you set up your Rewards Wallet and received your 12 word seed phrase. This is not suggested to be the same as your login password. This password can be changed using these steps.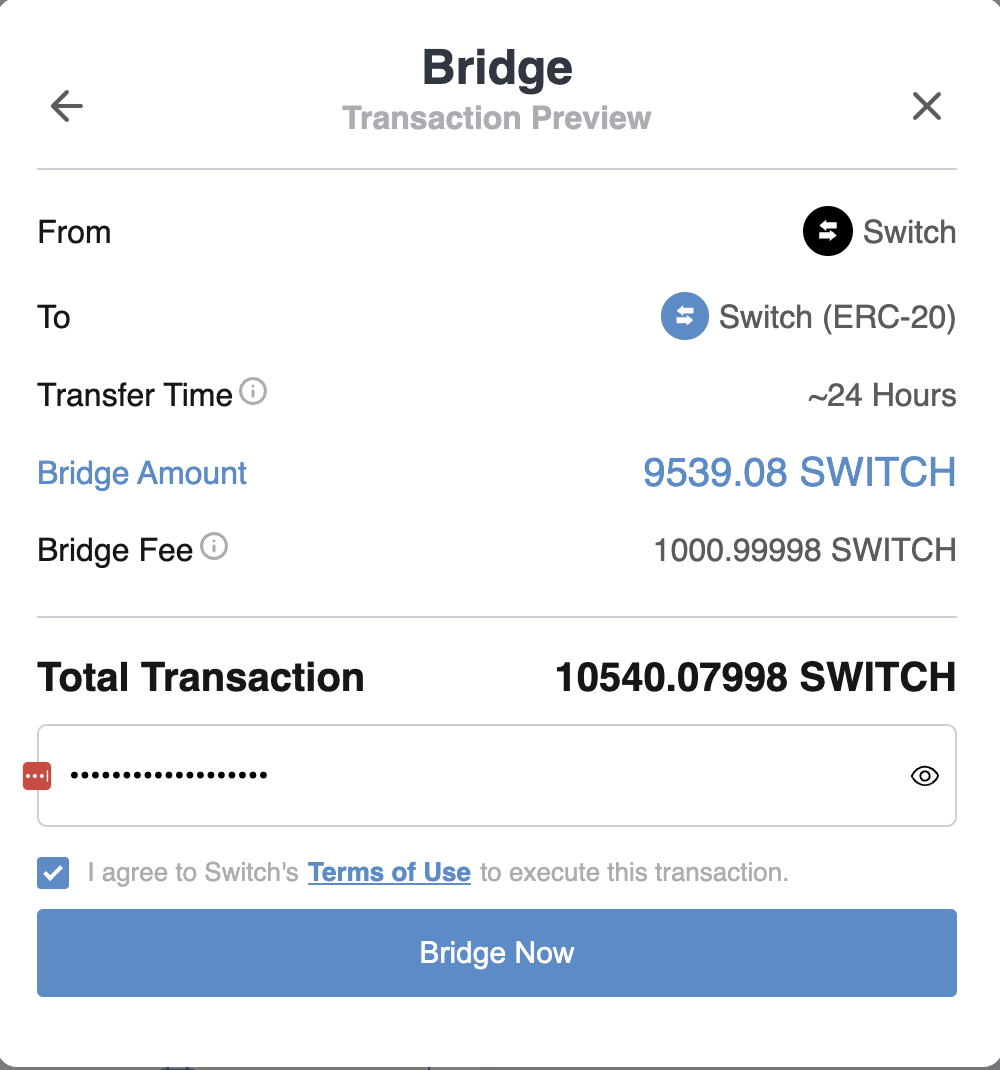 Select "Bridge Now" and the SWITCH will immediately deduct from your wallet. The transaction can take 24 hours to complete.
After the transaction is complete, you can see the balance of the SWITCH ERC-20 that you've bridged in the SWITCH Ethereum or SWITCH ERC-20 wallet.

See the Token Tracker on Etherscan here
Please Note: If you are receiving an error when trying to bridge, it could be because your Rewards Wallet does not have enough Ethereum to cover the transaction. Because bridging requires going from Layer 2 on the Switch Blockchain to Layer 1 on the Ethereum Blockchain, both SWITCH and ETH are required to complete the transaction.
Still having trouble bridging your SWITCH? CLICK HERE for more information