This article will take you step-by-step on how to set up your Switch Wallet. It will provide you with details on why a Switch wallet is necessary.
Why Is a Switch Wallet Important?
If you are a node owner, you need a Switch Reward Wallet in order for your SWITCH tokens to be distributed to you.
How to Set Up a Switch Wallet
1. Once you have logged into your account click on "Setup" in the upper left hand corner menu of the screen.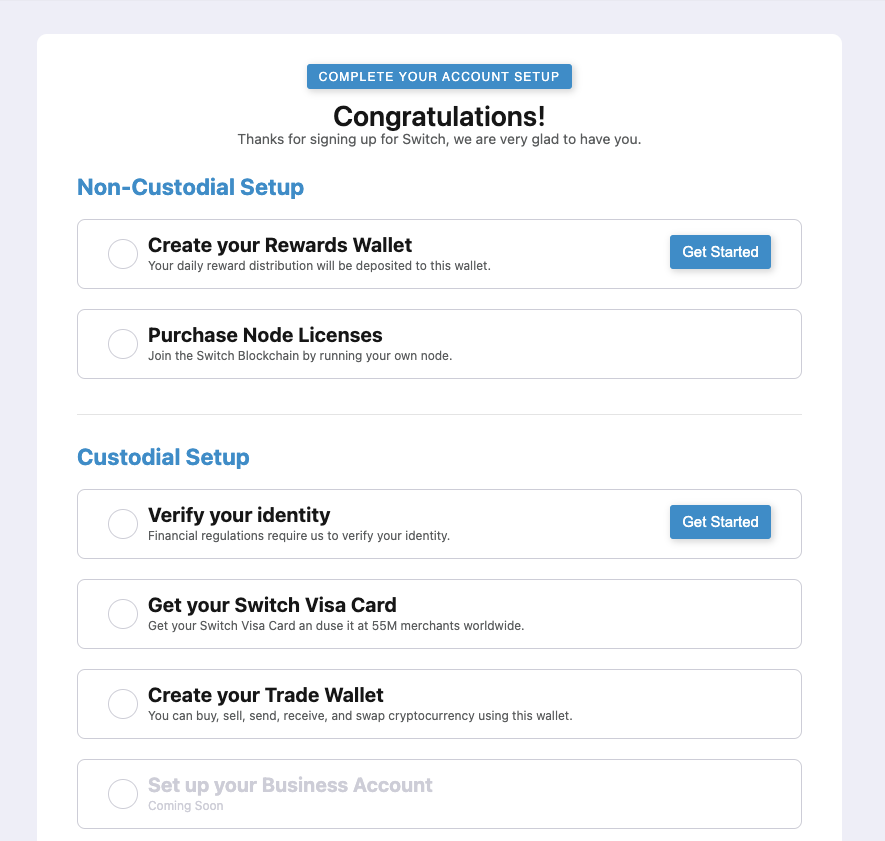 2. Click on "Get Started" Next to "Create Your Rewards Wallet"
3. Follow the prompts and enter in the information to complete the wallet creation.
4. Create a password that is different from any of your passwords that you normally have. This will be the password that you do not normally use. We recommend writing this password down.
5. After this, you will be given a recovery phrase. If somehow you forget your password in the future, your recovery phrase is the only way that you will be able to reset your password. It is important that you write down this phrase and keep it safe.
7. After you have written your phrase down, click continue.
8. You will be asked to restate all the recovery phrases.
After you have correctly done all these steps you have correctly set up your Switch Wallet! Congratulations!